Các Giám Đốc Hiện Tại
Venerable Go Zen, t
---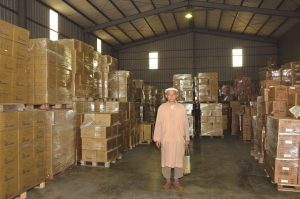 行禪法師,台中人,出生於1960年,臺灣師範大學工業教育研究所碩士,曾任板橋亞東工專專任講師。於1987年禮淨行上人剃度出家,法名同慧,法號行禪;翌年(1988年)於基隆海會寺受三壇大戒。曾任中國佛教學院教務長、圓光佛學院等多所佛學院所教師,長期從事僧伽教育工作,培植佛教弘法人才。
Venerable Go Zen was born in 1960 in Taizhong. After completing a master's degree in Industrial Education at National Taiwan Normal University he served as a lecturer at the Oriental Institute of Technology in Banqiao. In 1987 he took monastic precepts under Thich Tinh Hanh, whereupon he received the Dharma name Tonghui and the ordination name Go Zen (Xingchan). In 1988 he participated in the triple-platform full ordination ceremony held at the Haihui Monastery in Jilong. Over the years Venerable Go Zen has taught at a variety of Buddhist institutions, including the Buddhist College of China and the Yuanguang Buddhist College.
法師於1989年起,擔任中華民國佛教青年會大專主任委員,定期舉辦全國大專佛學冬夏令營,從事大專院校佛學弘法長達20餘年,弘法足跡遍及全台、東南亞及歐美各地。
2015年因淨行長老圓寂前的附囑,故行禪法師秉承師囑,擔任靈山文教基金會董事長,賡續推動靈山各項佛教弘法之志業,期能承師遺志,淨化人心、行願菩提。
In 1989 Go Zen began serving as the director of the College and University Division of the Chinese Young Buddhist Association, and thus has helped to organize its winter and summer Buddhist studies camps, which over the past twenty years have been held throughout Taiwan, as well as in Southeast Asia, Europe, and the United States.
In accordance with Tinh Hanh's last bequest, in 2015 Go Zen was appointed the director of the Linh-Son Culture & Education Foundation, so as to carry on the work of "purifying the minds of men and practicing the way of awakening."